On episode 40 of PSQH: The Podcast, Dr. Alana McGolrick, chief nursing officer of PeriGen, talks about using technology to improve maternal health in childbirth.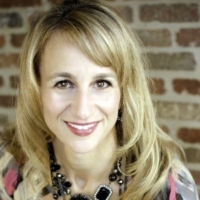 Dr. Alana McGolrick, DNP, RNC-OB, C-EFM, leads PeriGen's efforts to expand and enhance clinical training, customer outcome reporting, and publishing.
McGolrick earned her DNP from California State University, Fullerton, successfully defending her capstone project, 'Obstetric Early Warning System'. She joined PeriGen in August of 2017 from Tenet Health, where she served as the Director of Perinatal Services, spearheading system-wide programs in enterprise fetal monitoring programs, performance enhancement, risk reduction and quality assurance.
She possesses a proven track record of utilizing the nursing process to facilitate quality, competency of clinical staff, and appropriate resource management related to patient care. In addition, McGolrick demonstrates a broad knowledge of national benchmarks for quality care outcomes, and effectively executes plans to achieve and surpass targets. Furthermore, she has experience with Lean transformation and similar continuous improvement methodology, as well as change management skills and fiscal stewardship. As an AWHONN Instructor Trainer for 12 years, McGolrick has facilitated Advanced, Intermediate and Instructor Candidate fetal monitoring workshops.
Listen to the episode below: